Caverns of Mars: Recharged
Caverns of Mars: Recharged takes the easy, addictive appeal of the original game and adds more caverns, more challenges, more weapons, modern graphics and leaderboards.
In Caverns of Mars: Recharged you descend into tunnels beneath the surface of Mars in a mad dash to destroy the reactor and furthest depths of the enemy's base. Dodge debris, clear out obstacles, and blast enemies, all while conserving ammunition as you descend at high speed into enemy territory. Your ammo is limited and enemies are plentiful, so make every shot count.
The original Caverns of Mars was a hit that came out of nowhere.  In an era of side-scrollers a high school senior named Greg Christensen developed a game where players descended vertically. The few vertical scrolling games that existed were largely skiing and driving games, but Christsensen made a space game, set in the tunnels of Mars. He submitted it to APX, Atari's mail order software catalog. The day his project arrived in Sunnyvale it was recognized for its quality, and it became the very first APX submission to be released as an Atari game, and one of only a handful to ever make that leap.
Developer / Studio:
AdamVision, Sneakybox
Release date:
March 9th 2023
fast paced destruction
Fully Destructible Environments
Blast your way through obstructions, but be mindful of fuel reserves - each shot also accelerates your limited time to reach the bottom
Arcade
Traverse the three depths of Mars in a race to reach the bottom and destroy the reactor, strategically accumulating upgrades that'll make each run unique.
Power Ups
Collect weapons that will change your strategy on the fly. Carve a new path with the focused railgun shot or leverage the spread of rapid shotgun blasts.
Local Co-op
In a unique spin on the gameplay, split the responsibilities while one player navigates and the other shoots from a separate drone in tow.
Leaderboards
Compete in global leaderboards for points or speed.
pulse pounding soundtrack
The multi-talented composer Megan McDuffee serves up a lush and energetic sound track.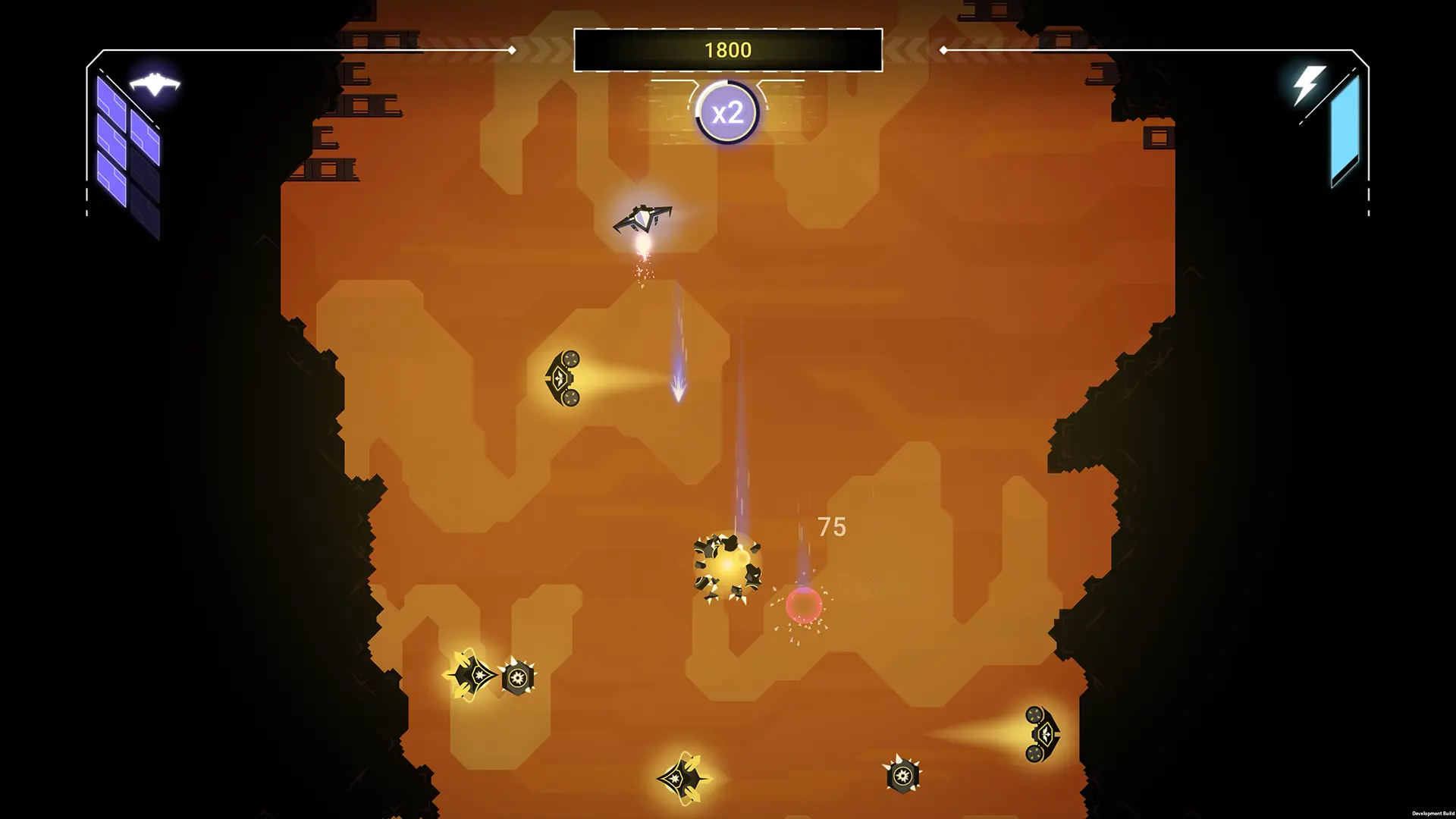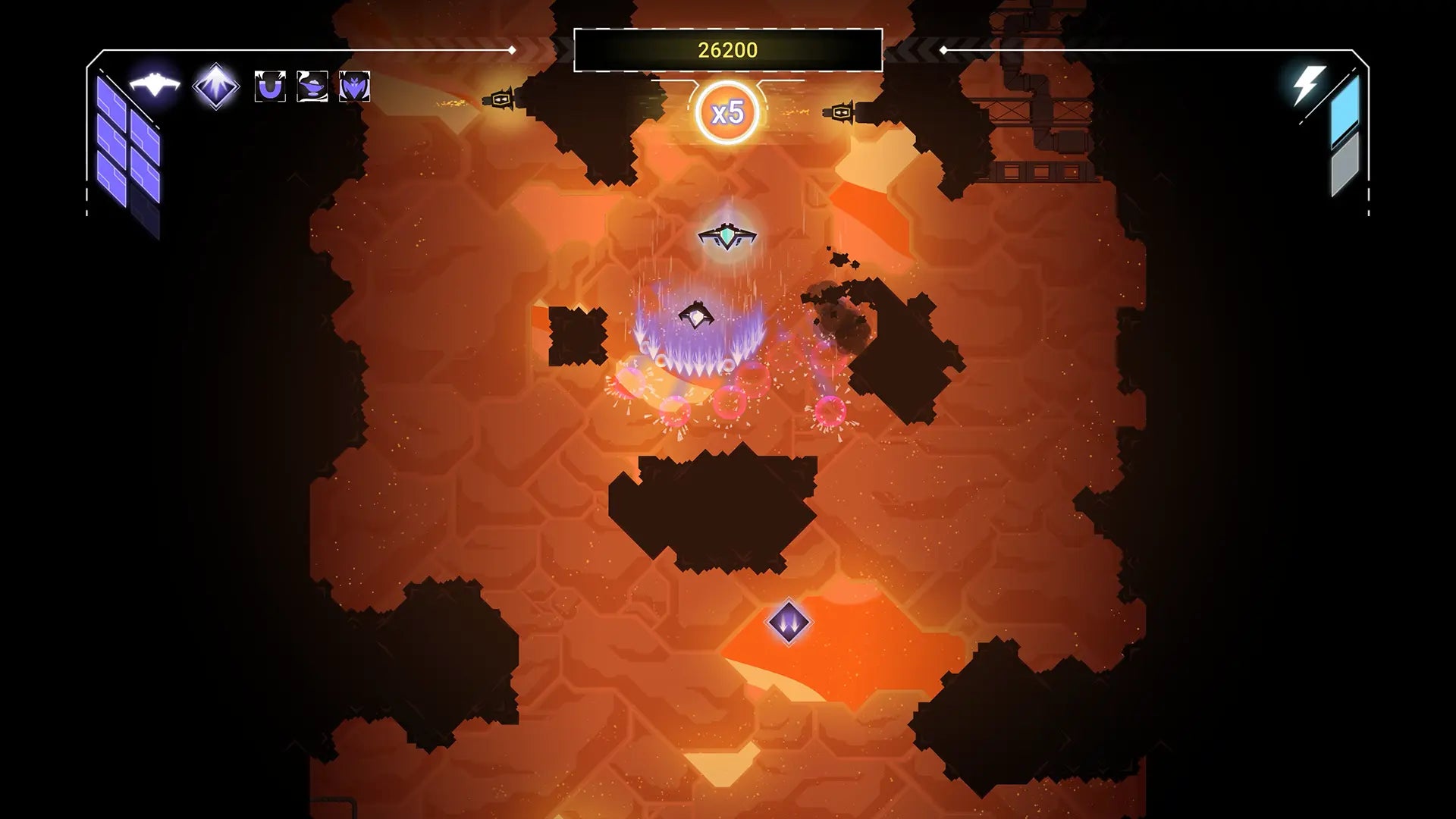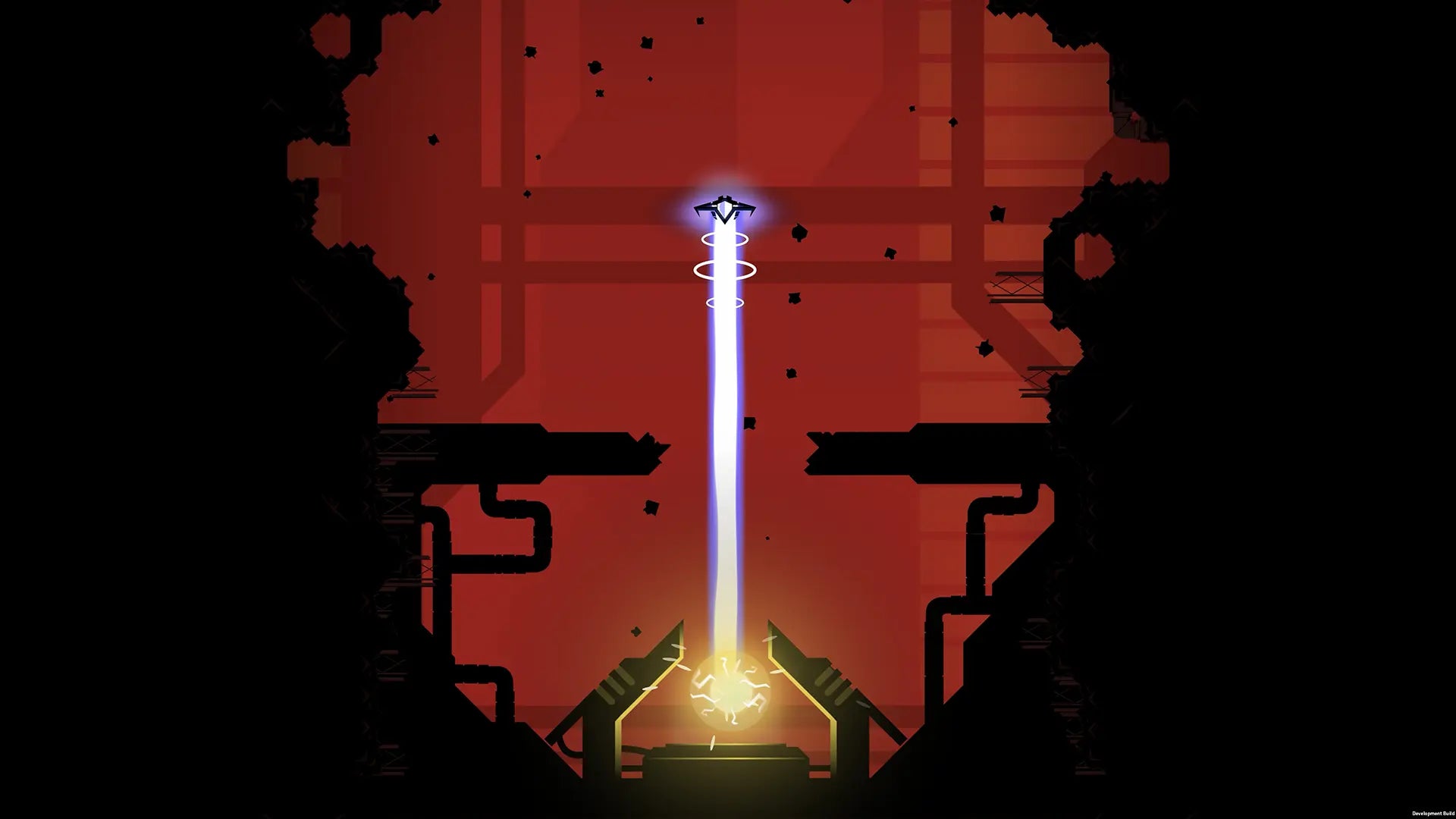 Play Caverns of Mars: Recharged