Missile Command: Recharged
A reimagining of the classic with fast-paced, arcade action and power-ups.
It may look easy, but the difficulty curve of Missile Command sneaks up on you. Before too long you are intensely focused on taking out incoming missiles and enemy planes, and taking desperate measures to save your remaining cities. 
Missile Command: Recharged takes the classic arcade game and adds several layers of oomph and pizzaz. This revamped take on the classic introduces more power-ups, new enemies, and a suite of challenges that limit the number of counter-defenses at your disposal - not to mention co-op across all game modes! An amazing new soundtrack from the incomparable Megan McDuffee perfectly complements the gameplay and adds depth and variety. Of course, you could also test your skills against players across the globe in the 32 challenge levels or the classic endless Arcade mode.
"Wait, I thought there was already a Missile Command: Recharged" you say. Yes, that is accurate. Missile Command was the very first title in the Recharged Series. Consider that first effort a pilot … we did. After launching six more Recharged titles, all with more content and features than the original Missile Command: Recharged, we decided to go back to the original and update it with everything we have learned along the way. 
Anyone who purchased the original ($2.99) can upgrade to the new version for $6.99.
Developer / Studio:
Adamvision Studios, Sneakybox
Release date:
November 1st, 2022
A FAST-PACED BASE DEFENSE CHALLENGE
Power Ups
Don't just target missiles – take aim at all-new power-ups that will  give you special tools, including powerful missiles, shields, and even a screen-clearing special blast.
Upgrades
Take aim at all new powerups to survive a bit loIn Arcade, use accumulated points you earn to upgrade defensive attributes that will keep you in the game longer – if you use them wisely
Challenges
The revamped take on the formative missile defense game includes 32 new challenge levels, and a last challenge featuring a massive boss battle.
Aesthetic
The game aesthetic has undergone a major upgrade, with a complete visual overhaul and a new original soundtrack by award-winning composer Megan McDufee.
Local Co-Op
Tag in a friend to play any mode in local co-op and coordinate to fend off enemies even longer.
Leaderboards
Compete in global leaderboards and aim to claim bragging rights as the top missile commander.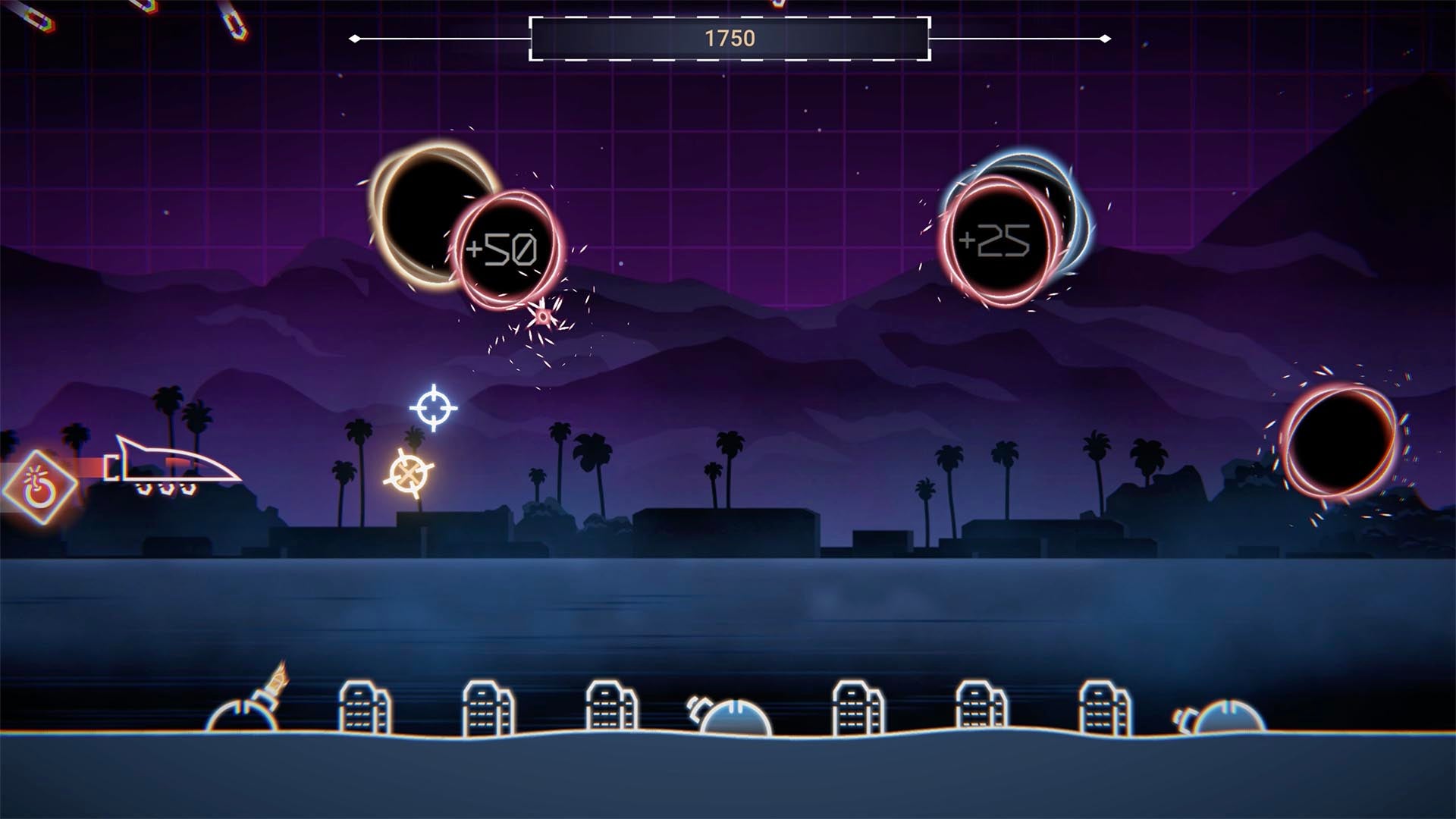 MISSILE COMMAND RECHARGED available November 1st