Asteroids: Recharged
One of the most influential titles from the golden age of video games … recharged!
Play one of the most influential video games of the golden age of video games.
Asteroids: Recharged brings a revitalized and modern challenge to high score chasers. And 30 unique and creative challenge levels take the space shooting game play into new territory, complete with local and global leaderboards.
The original Asteroids became the highest grossing arcade cabinet when it was released in 1980, and a year later quickly established itself as the top-selling space game and top-selling shooter on the Atari 2600. You will find it in the top ten on countless "best videogames" lists.
Developer / Studio:
Adamvision Studios
SneakyBox Studios
Release date:
December 14, 2021
a revitalized and modern challenge
Classic Gameplay
Classic Asteroids gameplay updated with refined control, and modern visual flourishes.
Power-up
Power-ups — including spread shots, rail guns, reflector shields, and more — help stave off splintering asteroids and aggressive UFOs.
Challenge
Compete in a series of 30 challenges designed to put even the most seasoned players to the test.
Compete
Reach the top of country global leaderboards for arcade and individual challenge modes.
Bring a Friend
Co-op play lets you play with a friend, and ramps up the intensity as you do your best to coordinate and survive.
Get in the Groove
Get into the rhythm of a good run to the original score by Megan McDuffee.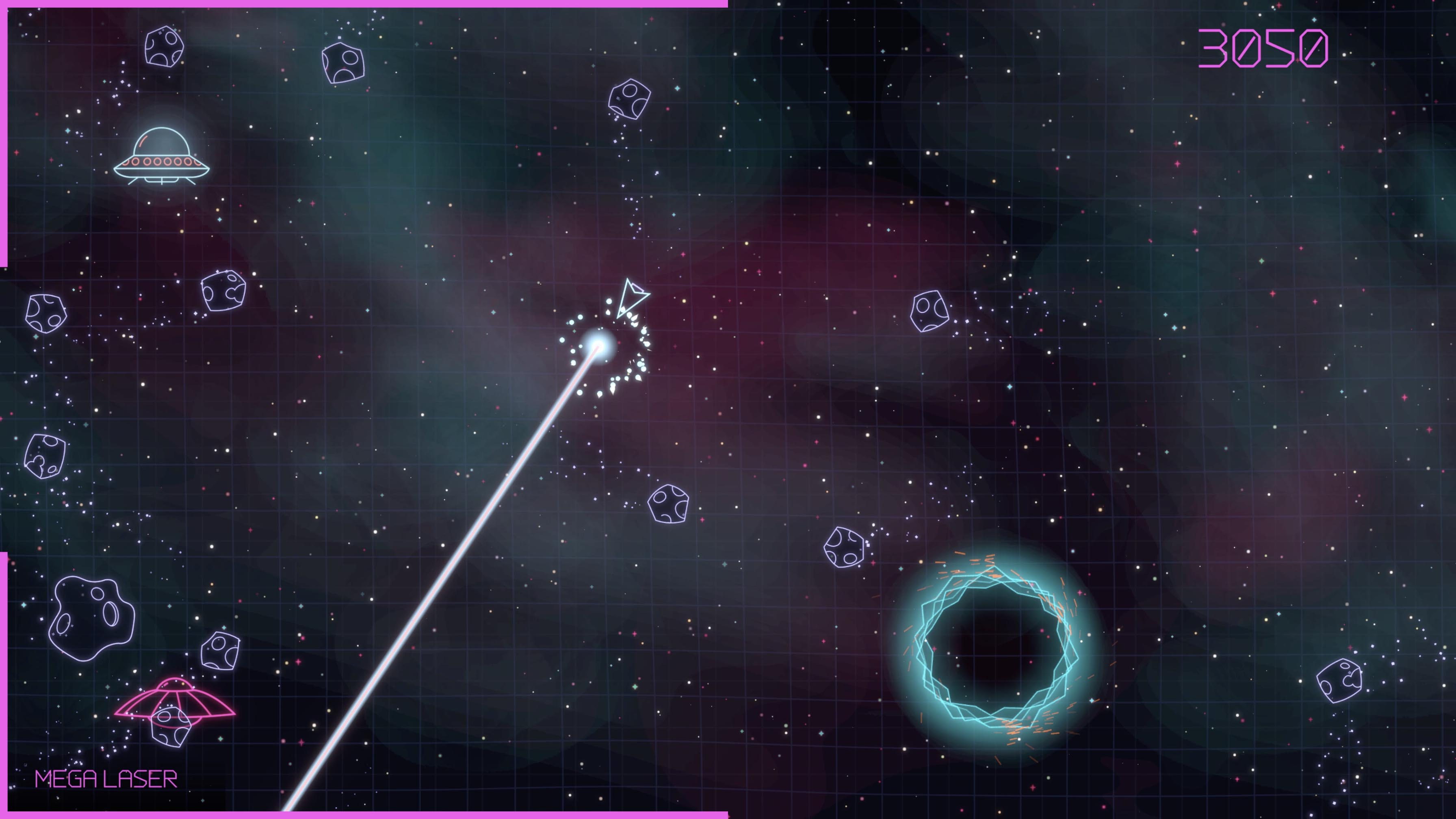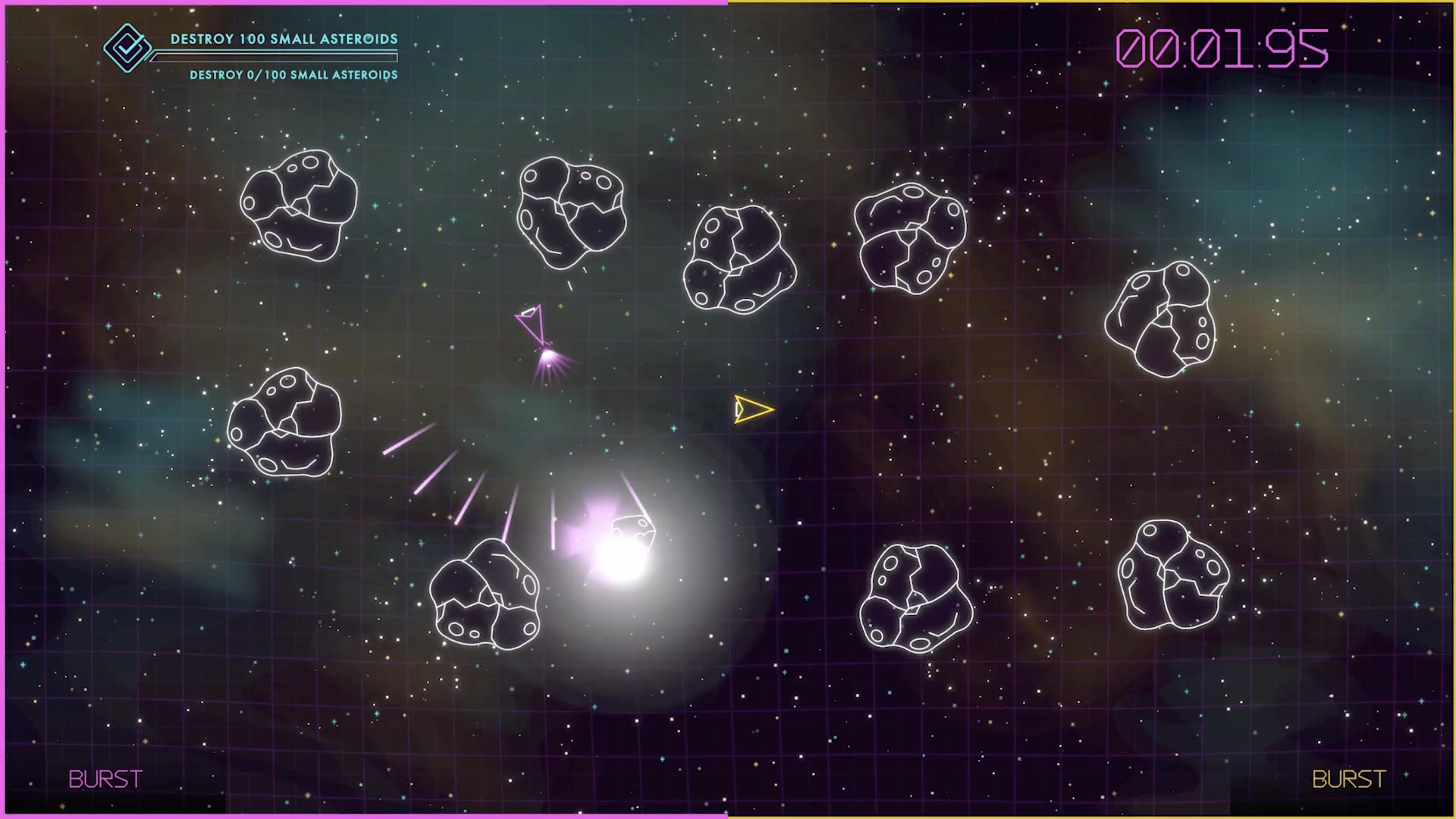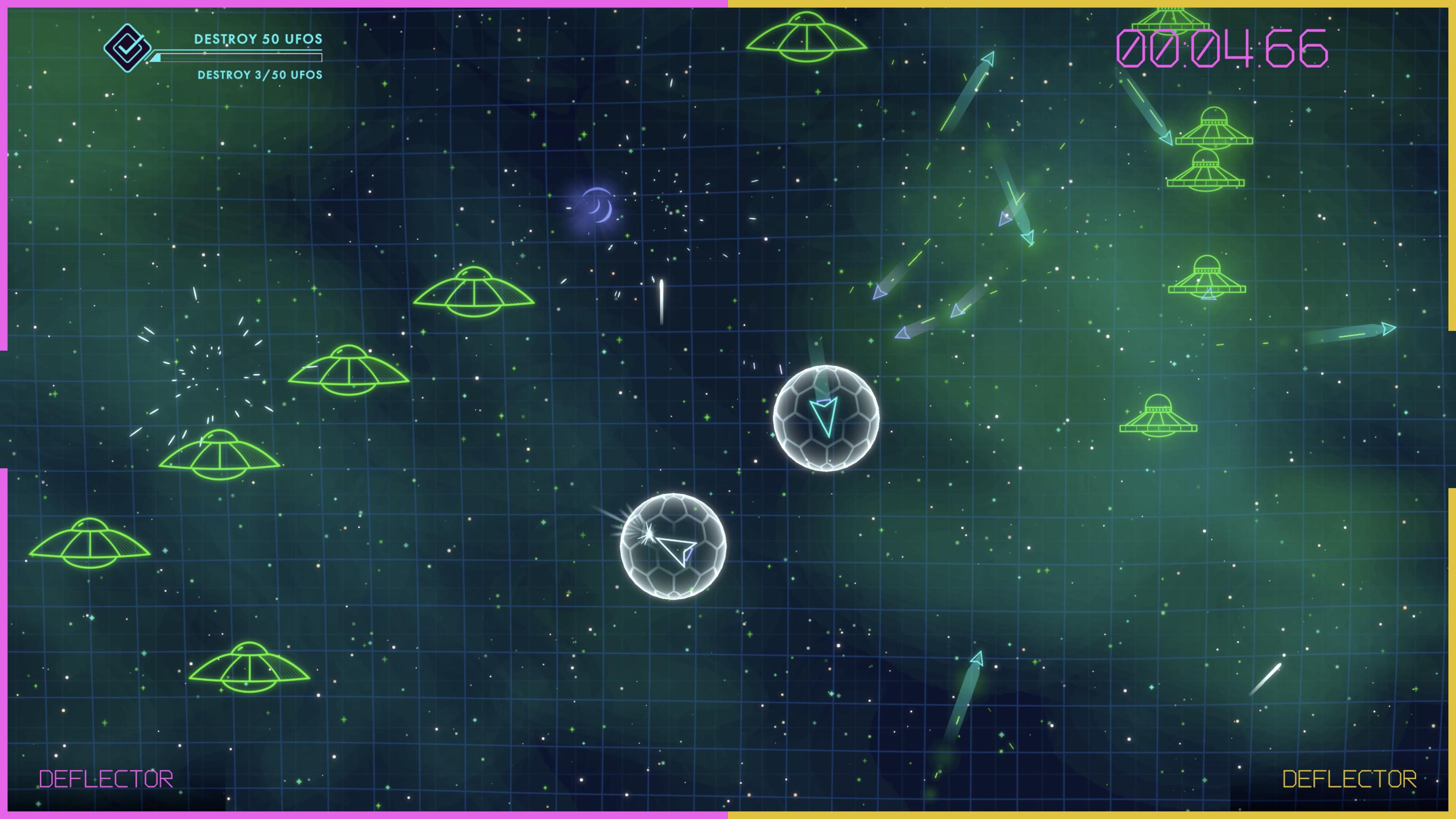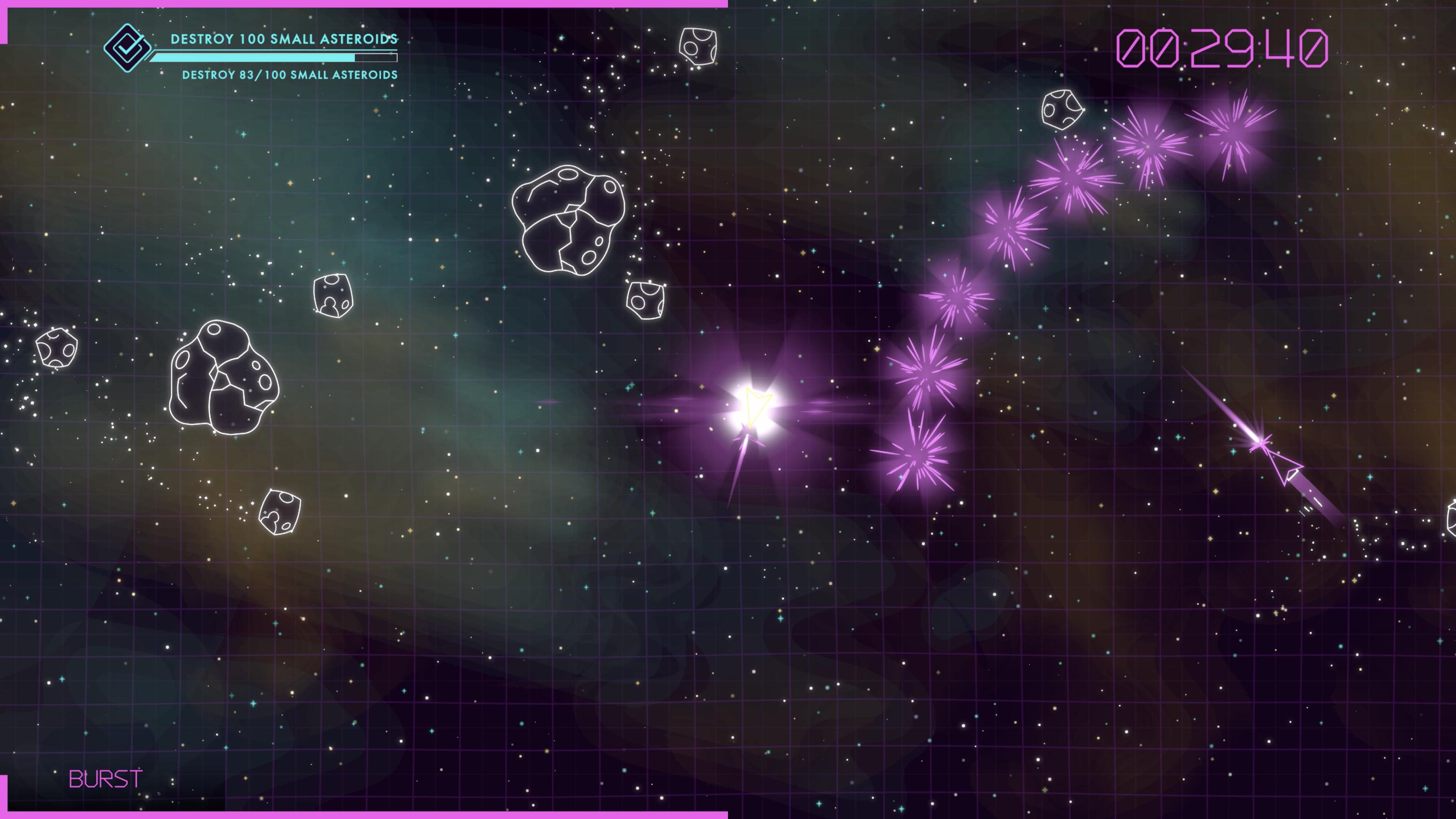 PLAY ASTEROIDS RECHARGED NOW