Gravitar: Recharged
The most ambitious game of the arcade era recharged for a new generation.
A lone pilot, far from home, must navigate an abstract universe of uncharted planets and space stations guarded by mysterious, hostile aliens in Gravitar: Recharged.
You must complete missions, navigating a variety of challenging environments, each with varying levels of gravity that will test your skills as a pilot. Complete each mission within a solar system and you will be transported to the next through a massive black hole. Will you ever make it home?
With Gravitar: Recharged Atari revisits an incredibly ambitious arcade title. The 1982 original took the rotate, thrust and fire mechanics of Asteroids and Space Duel, combined them with the gravity of Lunar Lander, and added exploration and elements of cave flying. The result was an extremely challenging arcade gamethat has become a cult classic among Atari fans. 
Developer / Studio:
Adamvision Studios
SneakyBox Studios
Release date:
December 14, 2021
defy gravity
Arcade Mode
Fly from planet to planet and progress through ever-more-challenging solar systems in a quest to get home.
Missions
24 taxing challenges with global leaderboards.
Power-Ups
Pick up power-ups with your tractor beam, including homing missiles and EMP disruptors.
Get in the Groove
An etheral original soundtrrack from Megan McDuffee hits just the right notes.
Co-op
Team up with a friend. Two pilots flying on a tether doubles your firepower.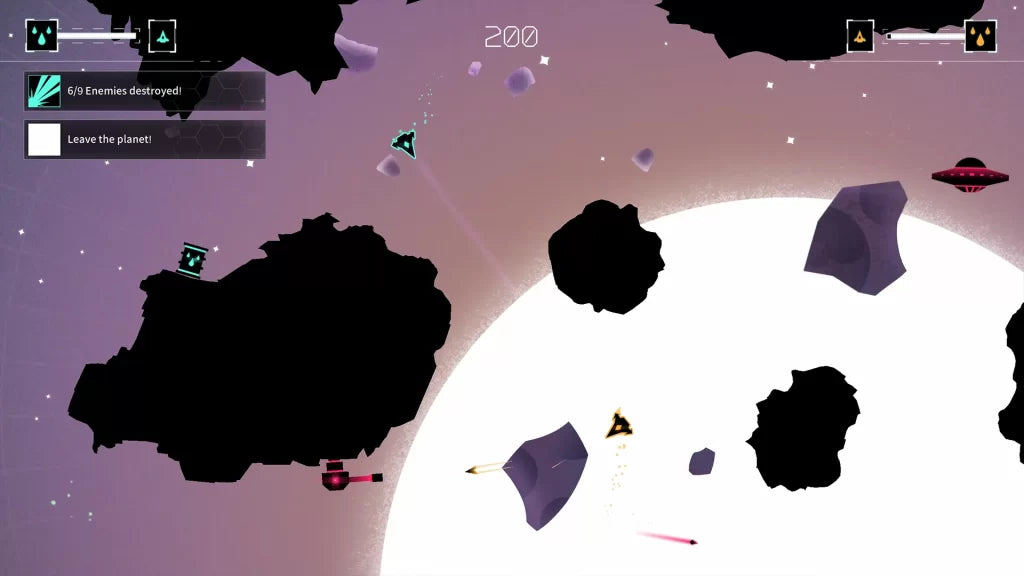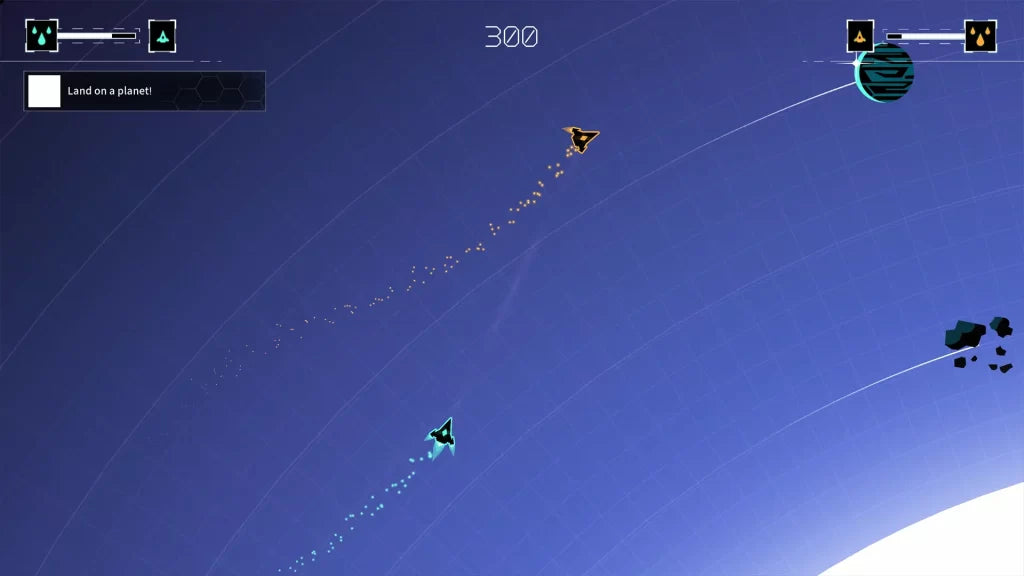 PLAY GRAVITAR RECHARGED NOW