Blood™ Fresh Supply
Fast paced shooting action in a twisted lovecraftian tale
Animated Blood and Gore, Animated Violence
Battle an army of sycophantic cultists, zombies, gargoyles, hellhounds, and an insatiable host of horrors in your quest to defeat the evil Tchernobog. Squirm through 42 loathe-some levels filled with more atmosphere than a Lovecraftian mausoleum.Begin your journey armed with a simple pitchfork and earn more effective implements of destruction like aerosol cans, flare guns, voodoo dolls and more!
Includes the original Blood and addons: Plasma Pak and Cryptic Passage.
Also Available as a collectors edition from Limited Run Games.
Developer / Studio:
Nightdive Studios, Monolith Productions
Release date:
May 9th, 2019
4K Action
Modern 4K graphics support with unlocked framerates!
GPU Support
Antialiasing, Ambient Occlusion, V-sync and Interpolation support
Modern Control
Fully customizable keyboard and controller pad support
Multiplayer
Completely rewritten netcode supports up to 8 players
Same Screen Vs. Mode
Battle it out in local split-screen action
Groove to your own Tunes
Roll your own soundtrack with full CD and MIDI music support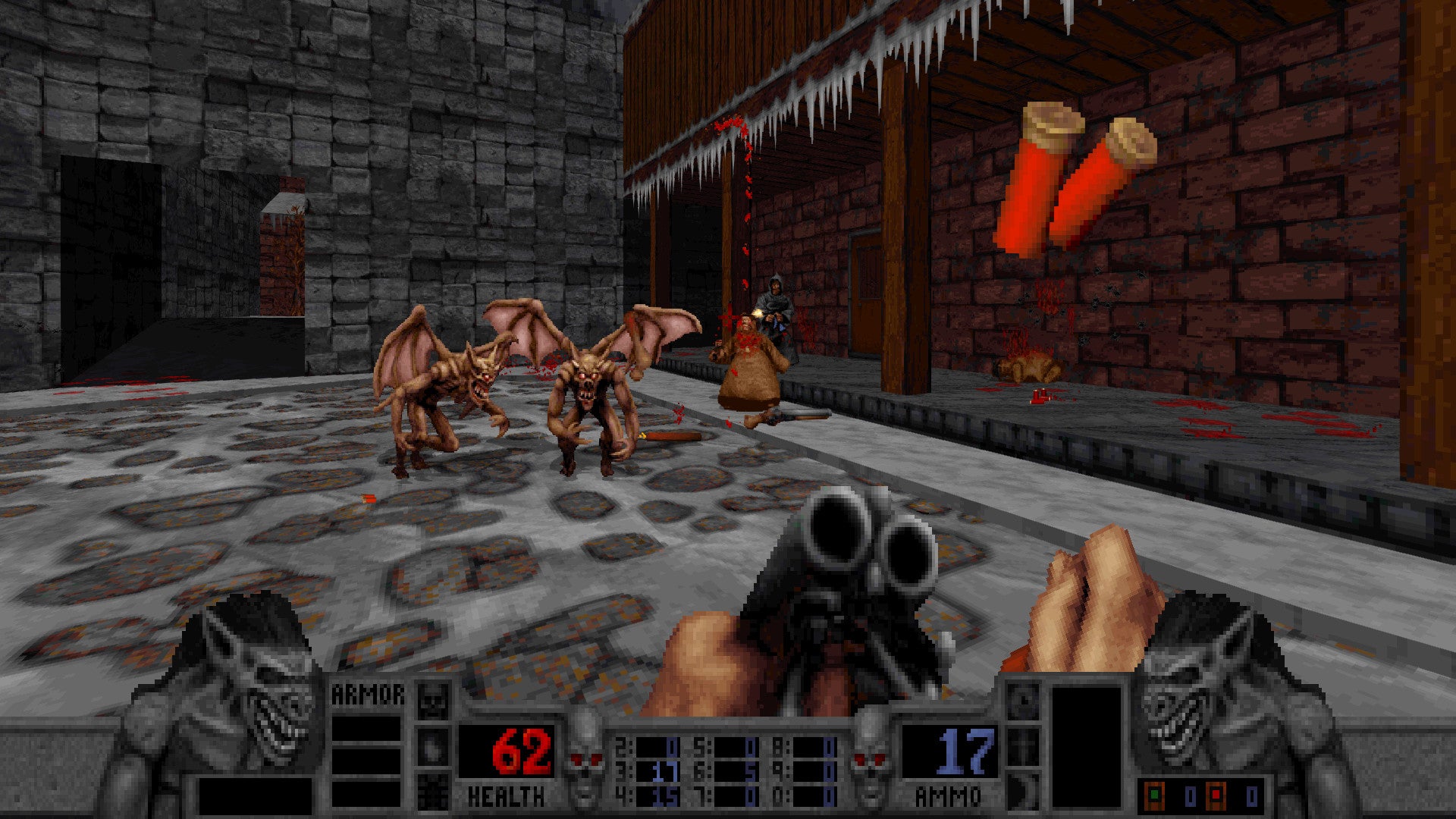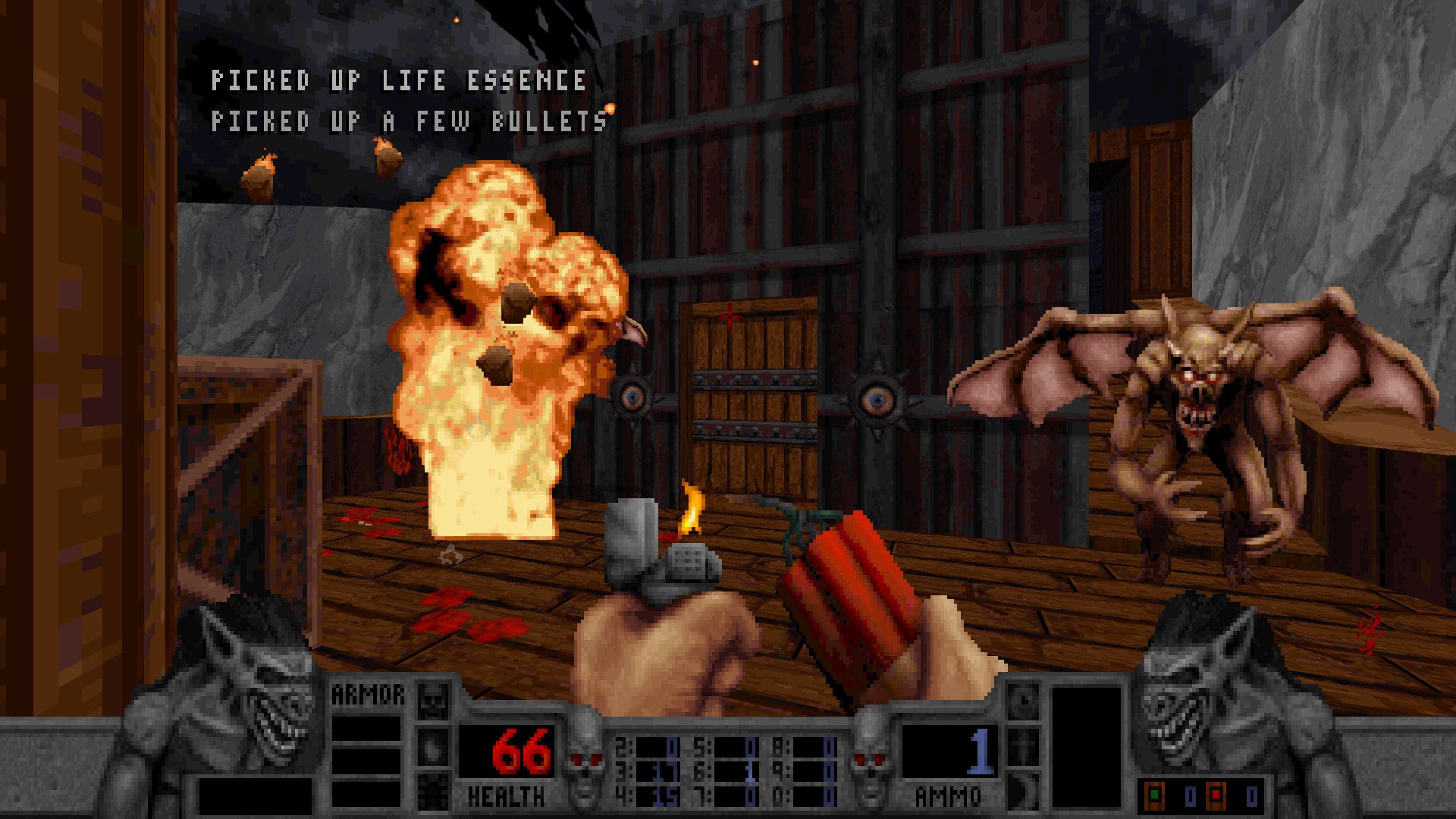 limited collector's edition
Contents:
Physical Copy of Blood: Fresh Supply for PC, Blood: Fresh Supply, USB Drive- With Game Included, 10X8 Blood: Fresh Supply Art Print, Caleb Figure, Liquid Filled Mouse Pad, "Big Box" PC, Stickers, Keychain, Blood: Fresh Supply Pins, Sticker Sheet. Get it From
Limited Run Games